AXON Makes
Pro Performance Simple
0.001 Insta-FireWith insta-fire, AXON gives you the first hit with powerful and flavorful clouds in 0.001s.

Pulse ModeWith pulse mode, AXON keeps on giving more power through your inhale.

Smart VWAutomatically detects which coil you've inserted to give you the optimum output range.
Simple Interface for Anyone to Use
Quick AccessSimultaneously press the "+" and "-" buttons to enter the setting interface.

18650 Battery Fast ChargingKeep things simple for you. By using a semi embedded structure, it allows easy pulling out of the pod.
Design Your AirflowBy using two silicone plugs to adjust the perfect airflow rate for your preferred vaping style.

GTX Coils Are Designed to FitReplace your coils with the line perpendicular to the base to give that flush seal in your POD.
SPECIFICATIONS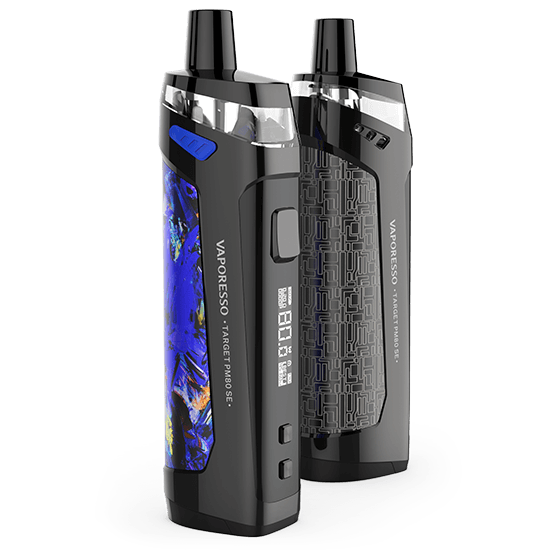 0.91″ OLED
screen
4ml/2ml (TPD)
5-80W
2A, micro-USB
1 x 18650 battery
(not included)
GTX 0.2Ω mesh
coil (45–60W) ,
GTX 0.6Ω mesh
coil (20-30W)
Dimensions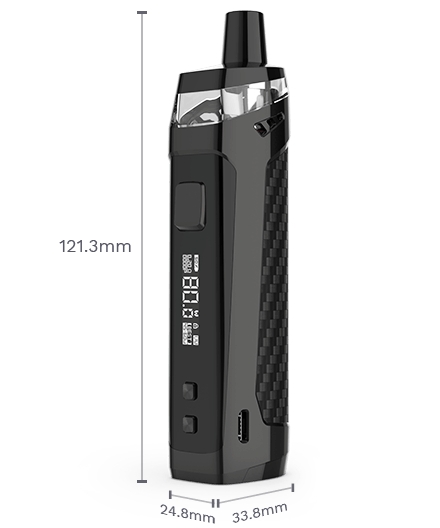 Exploded view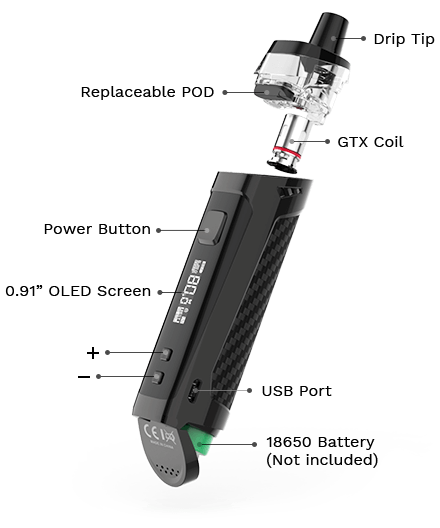 Replacements
VAPORESSO TARGET
PM80 (SE) POD
GTX COIL
COILS

Meet GTX
Through months of rigourous testing, we have finally been able to create a coil we are truly proud of.
With the careful combination of different wicking materials and airflow, we've found the optimum way to give you the flavors you want and deserve from your e-juices.
IN THE BOX
• 1 x VAPORESSO TARGET PM80 SE device
• 2 x VAPORESSO TARGET PM80 POD (2ml)
• 1 x GTX 0.2Ω mesh coil
• 1 x GTX 0.6Ω mesh coil
• 2 x Airflow silicone plug
• 1 x USB cable
• 1 x User manual
• 1 x Warranty card
• 1 x Reminder card